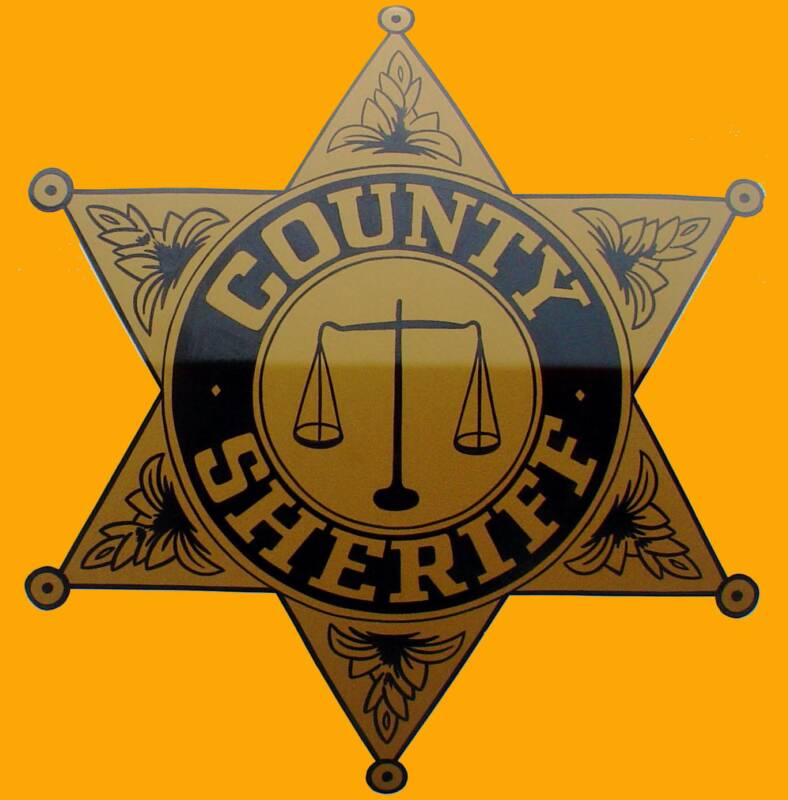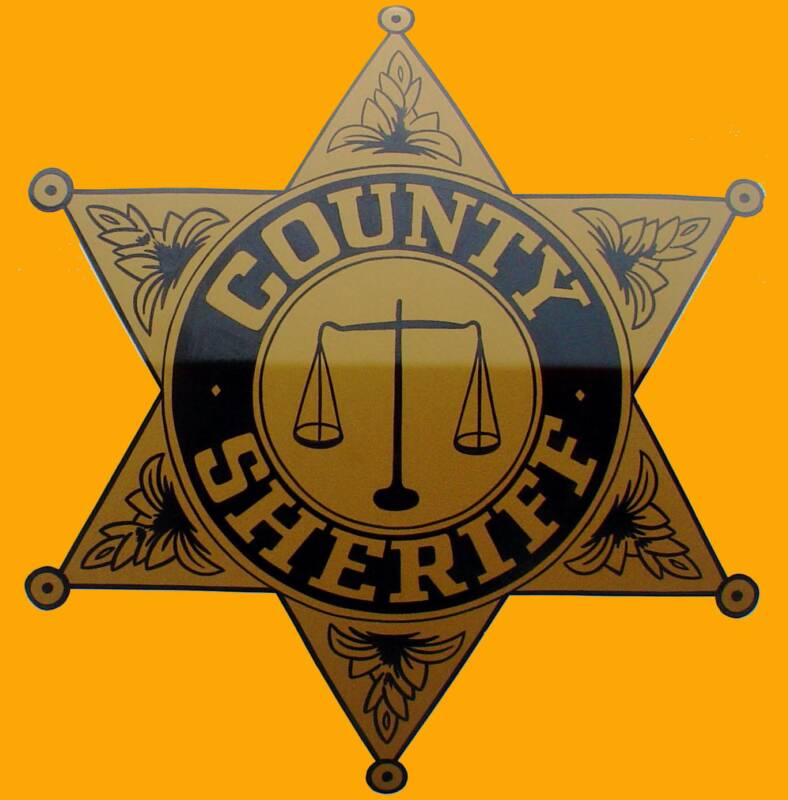 HAZZARD COUNTY

   SQUAD CAR

In November of 2004, I started building a Hazzard County Squad Car! Why, you ask???

                         Well, so I can chase my own ass of course!!!

The light bar is a FEDERAL Signal MODEL 24 EAH-T 52 inch Aerodynic bar. The "T" stands for takedown lights. I have disabled that feature and turned them into front flashers as they were on the show. The light bar has 6 rotators, front and rear flashers, and side ally lights.

The light bar is controlled by a FEDERAL Signal SW300 switch panel. With 6 red backlit rocker switches and back lit legends.

Gall's hide-a-way strobes in the rear taillights and turn signals.

Wig-Wag Flasher headlights.

Carson SA-500 Electronic Siren with 100 watt speaker.

Kustom PRO-1000DS K Band Police Radar

Bearcat BC400XLT 16ch police scanner.

Radio Shack 40 ch CB radio.

WARNING EQUIPMENT GOODIES ON THE CAR INCLUDE: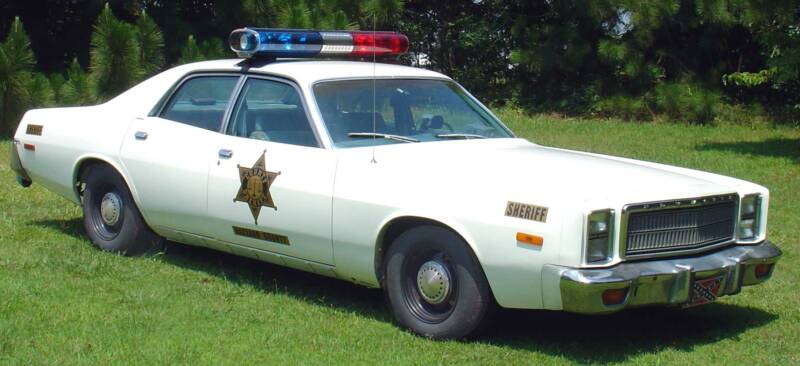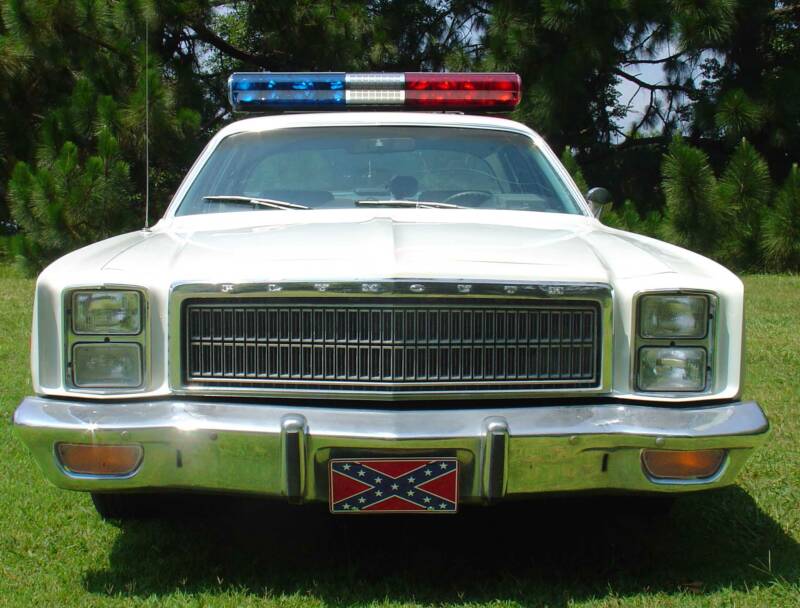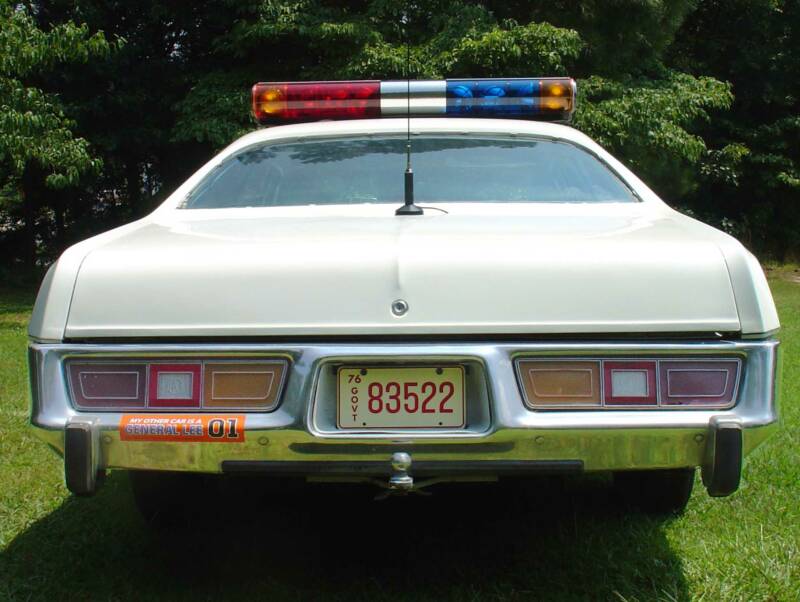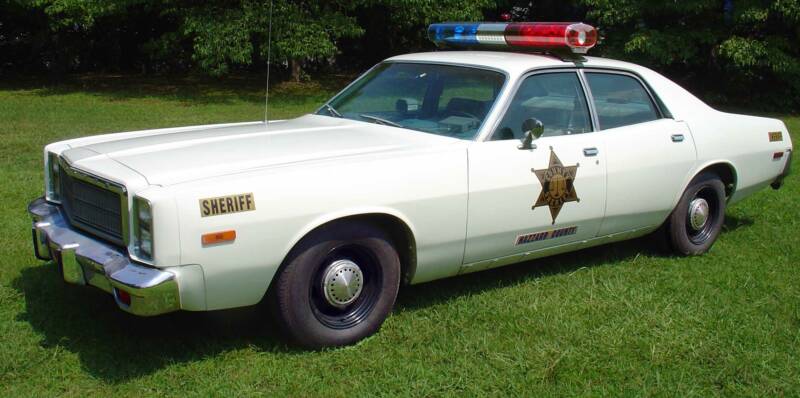 And just like my General Lee's Dash, the squad car is signed by original cast members from the show. Sonny Shroyer "ENOS", Rick Hurst "CLETUS", and last but not least of course James Best "Rosco P. Coletrane"