DUKES

                 of

             HAZZARD

            CAST & CREW PICTURES

Every year us fans and friends of the show, have a little get together.... did I say little? OK, we'll call it a big ass hoe-down! We get together with all of our GENERAL LEE's and SQUAD CARS, compare notes, catch up on old times, and meet new friends! After we eat everything in sight, we get to meet the stars and crew of the show, and we all get treated to a stunt show put on by our good friend Tom Sarmento and his HAZZARD COUNTY STUNT TEAM!

I personally never would have imagined that I'd EVER SEE a GENERAL LEE in flight, much less meet the stars from the show! All and all it has been a rewarding experience owning a GENERAL and a SQUAD CAR, and getting to hang out with people just like me at these events. I hope you enjoy these pictures as much as I do!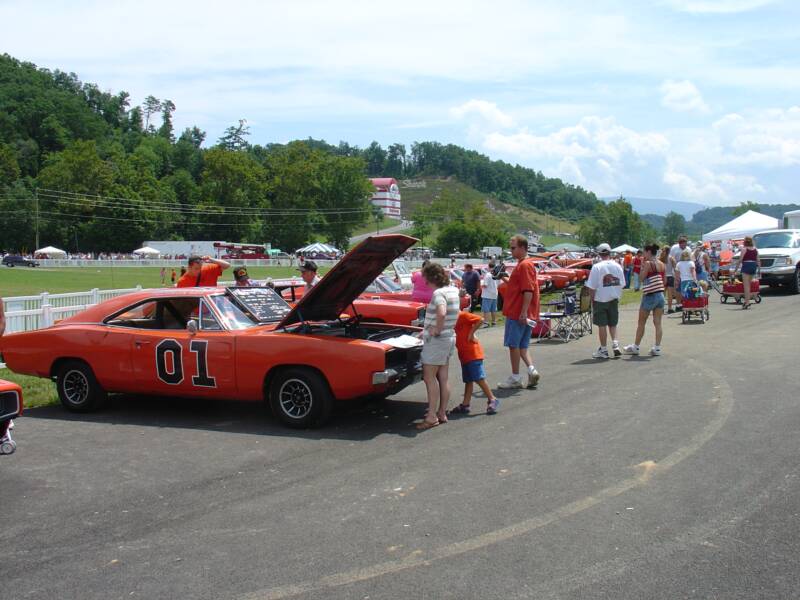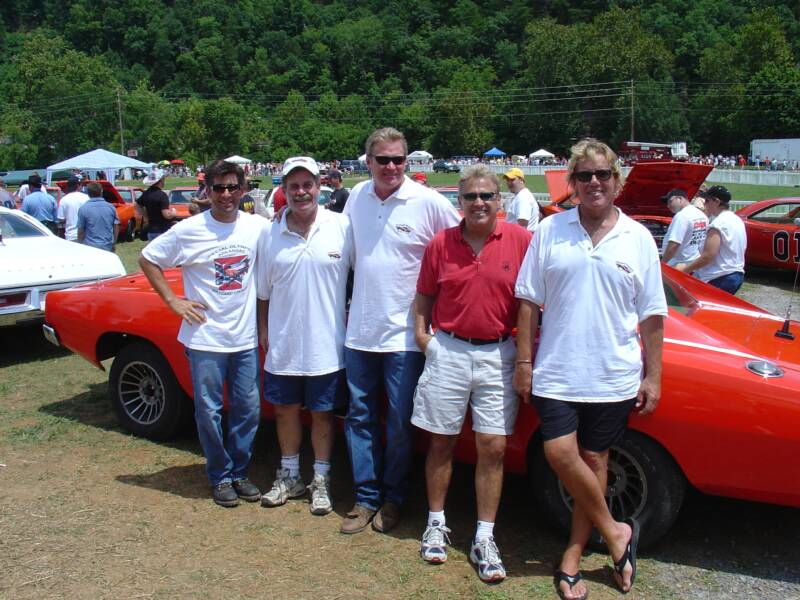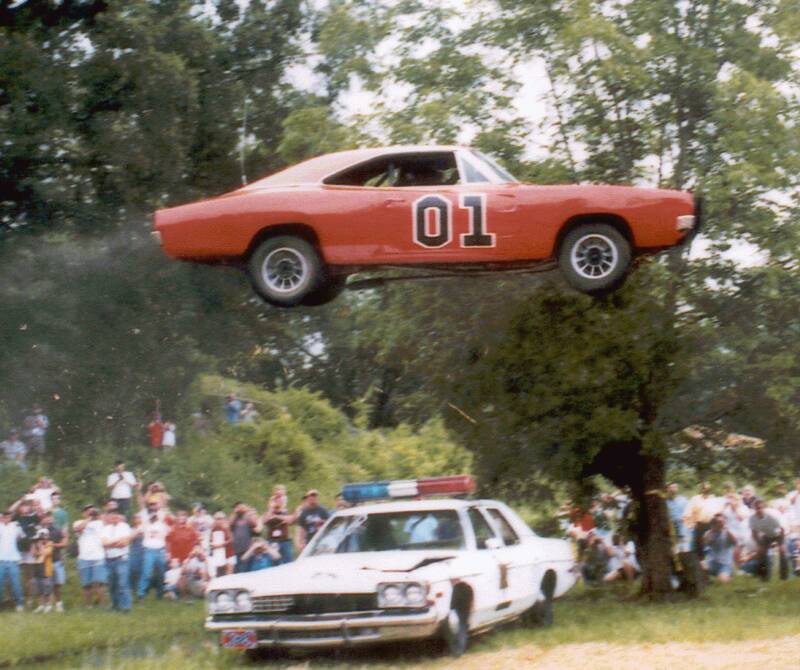 photo by: HAZZARD COUNTY STUNT TEAM

                  Here are my pictures with the

STARS of THE DUKES of HAZZARD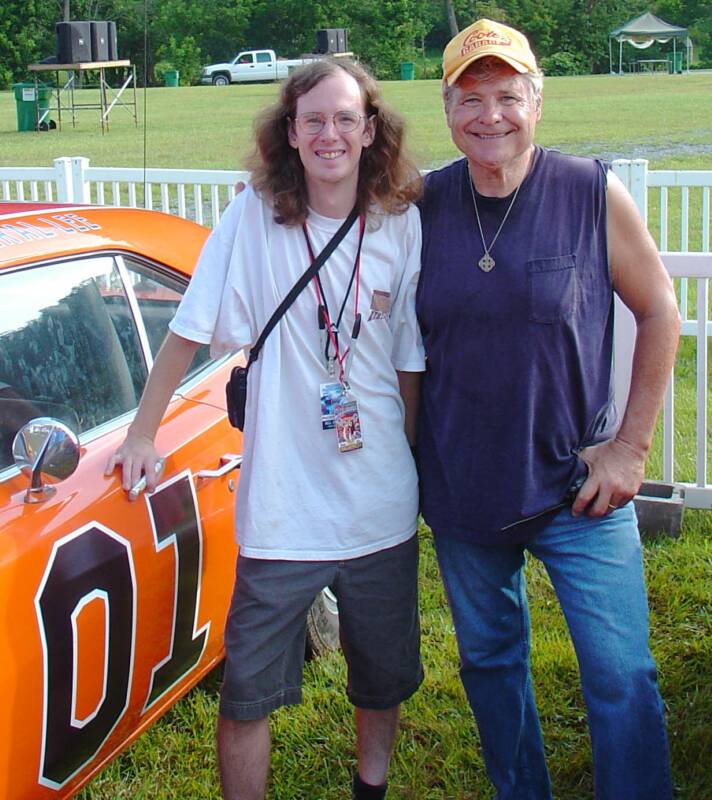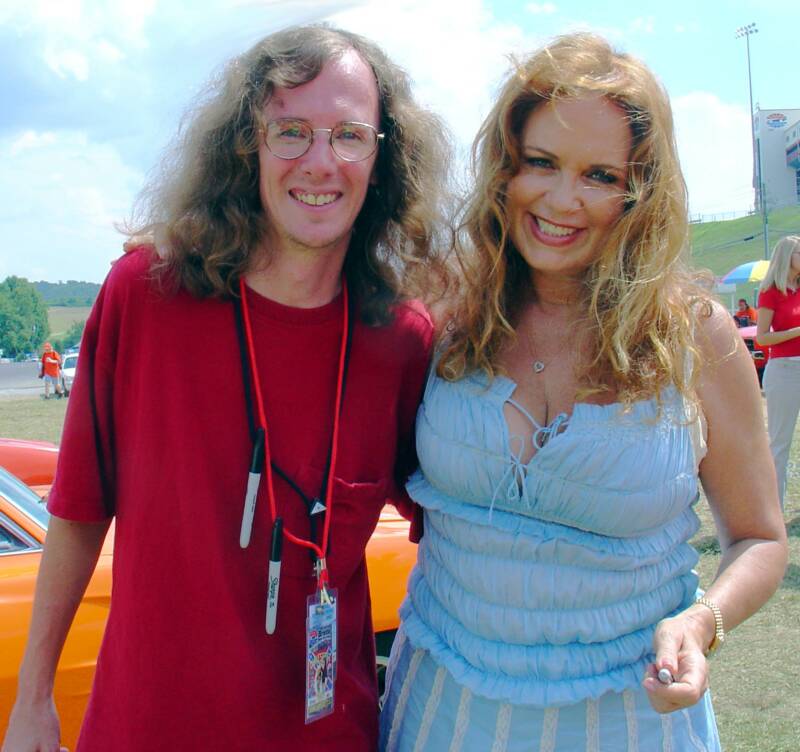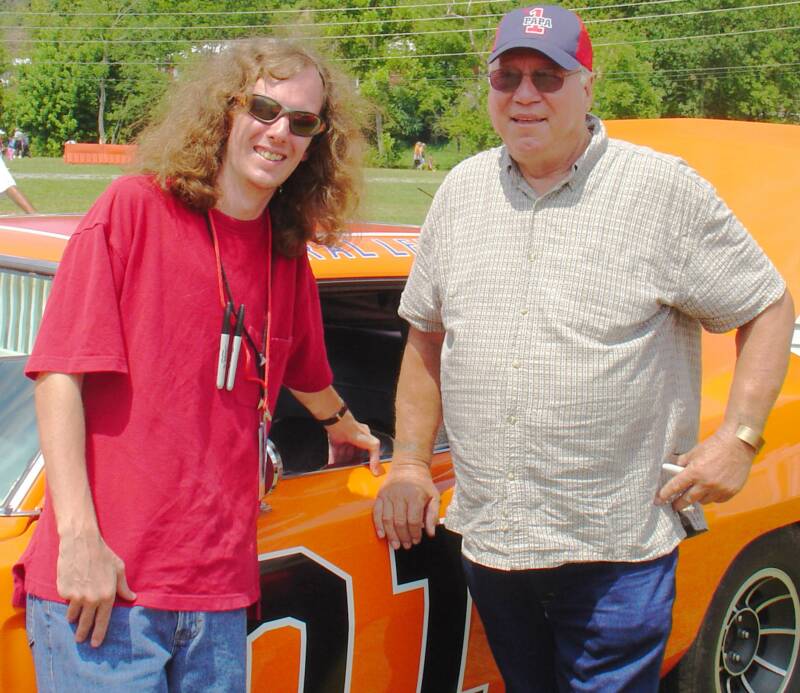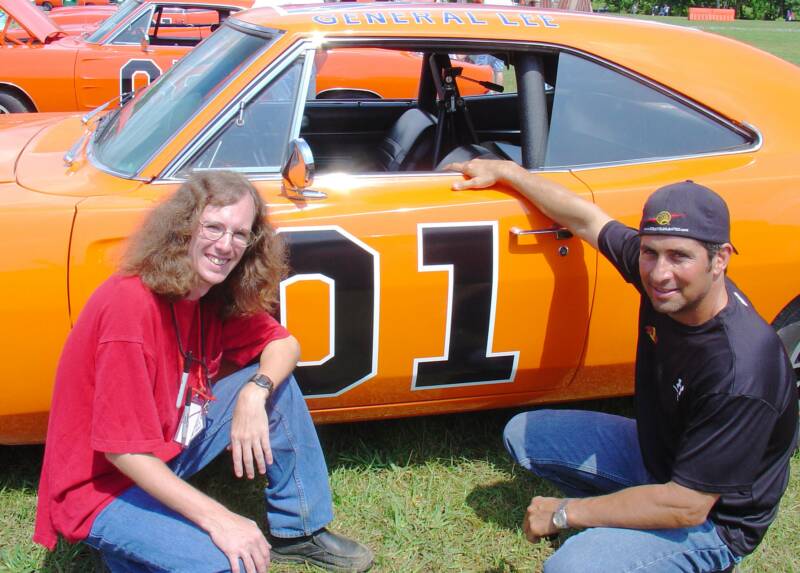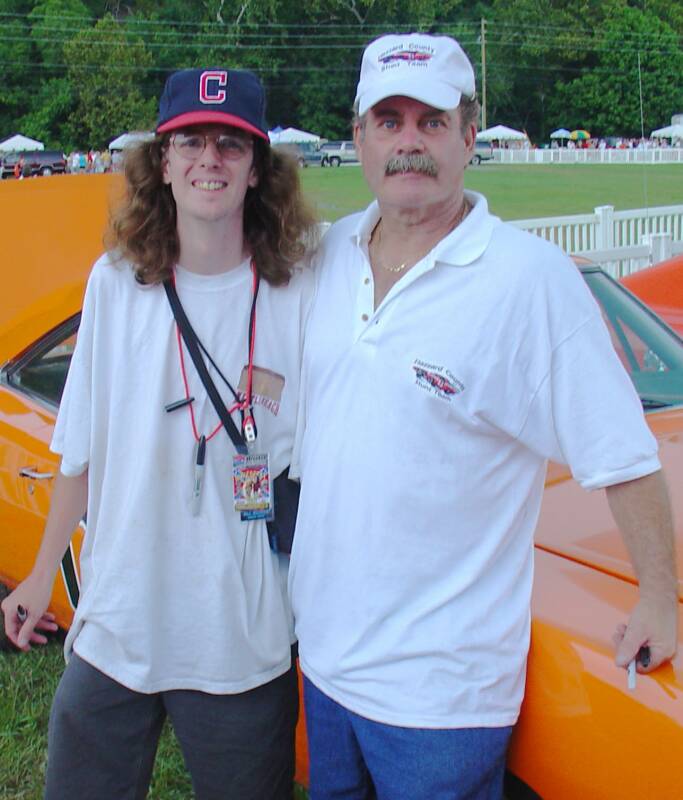 Jerry Rushing "Ace Parker "

Ben Jones "Cooter Davenport "

Catherine Bach "Daisy Duke"

James Best "Sheriff Rosco P. Coletrane"

Sonny Shroyer "Deputy Enos Strate"

Rick Hurst "Deputy Cletus Hogg"

     Tom Sarmento

2nd Unit Chief Mechanic

           Tom Sarmento

               and his

HAZZARD COUNTY STUNT TEAM!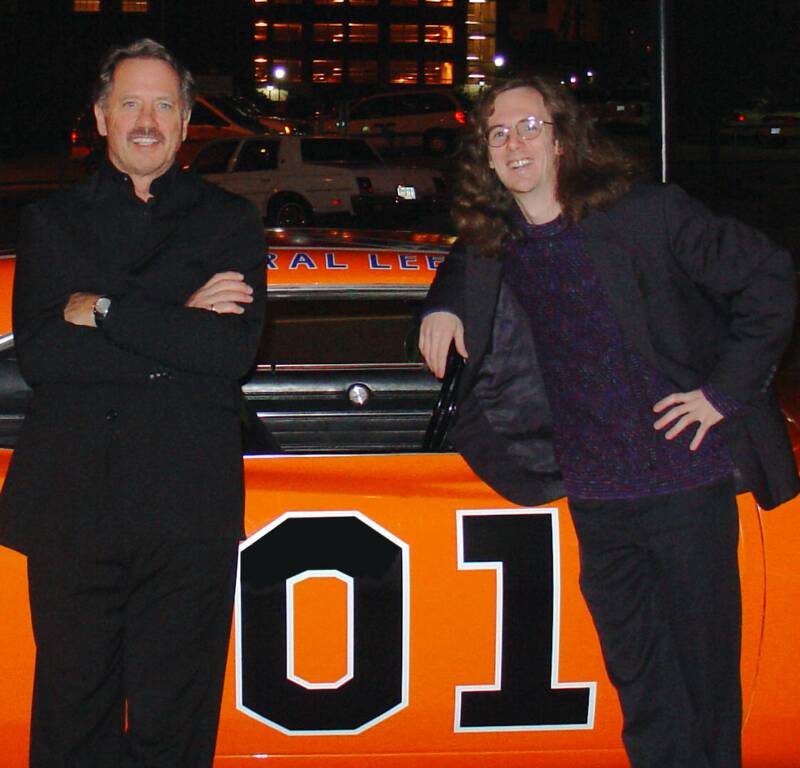 Another perk to attending one of these events is getting your car signed! To the right is a picture of my dash, with signatures!

John Schneider, Tom Wopat, James Best, Sonny Shroyer, Rick Hurst, Ben Jones, Catherine Bach, & Corey Eubanks have all signed the car's dash!

DUKES NEWS DUKES NEWS DUKES NEWS DUKES NEWS DUKES NEWS DUKES NEWS DUKES NEWS DUKES NEWS DUKES NEWS DUKES NEWS DUKES NEWS DUKES NEWS DUKES NEWS DUKES NEWS DUKES NEWS

George appears on the WARNER BROTHERS DVD release:

"The Dukes of Hazzard The Complete Second Season"                                                             in stores NOW! ! !

George also appears on the DVD release:

"From Georgia to Bristol 25 Years of The Dukes of Hazzard"     available now from www.rominevideo.com Proceeds from this video benefit Special Olympics!

George makes a very brief appearance on Liars & Legends on Turner South

Jerry Rushing is the man that Dukes was based on. Back in the day, he used to be a moonshine runner up in North Carolina. He'd run shine, and run from revenuers. In 1969, a movie was made about his exploits with the law called "Moon Runners." One of the actual cast members in the movie was Ben Jones himself! Later, Dukes grew out of the movie, and Ben was recast as Cooter Davenport, the town mechanic, and Jerry was cast in a first season episode as car salesman "Ace Parker" and the rest is TV history!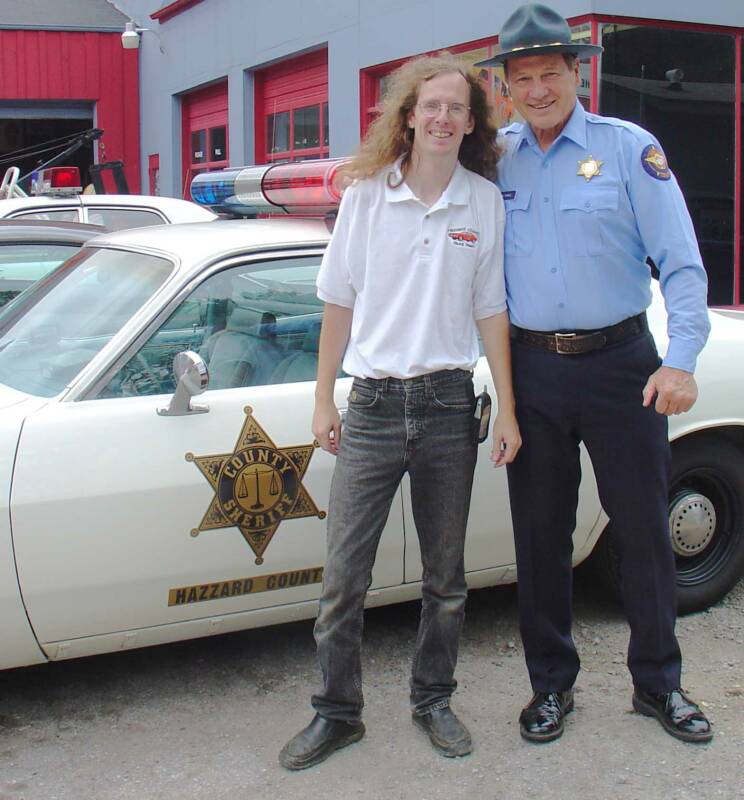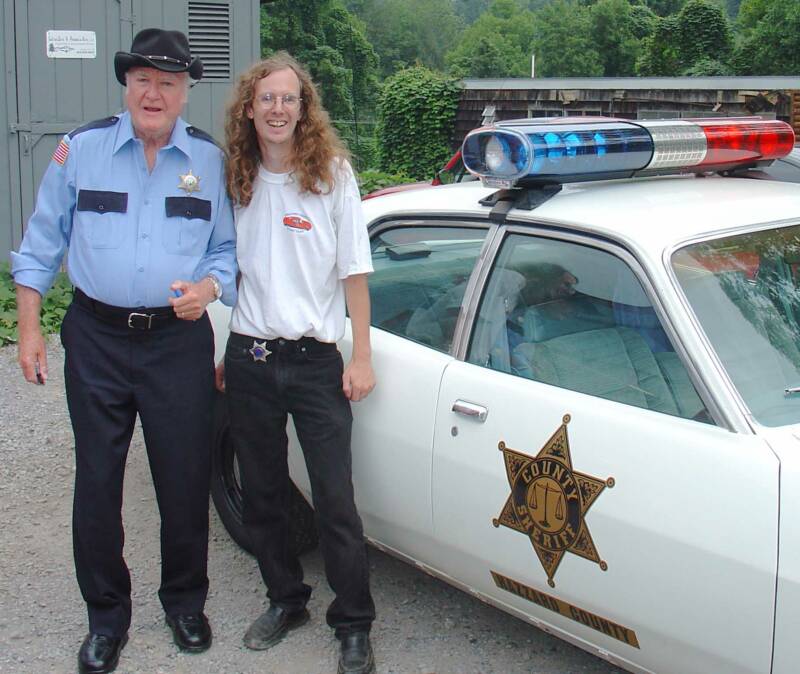 George makes an appearance on THE TRAVEL CHANNEL in his Rosco Patrol Car

The ACTUAL DIXIE HORN from George's GENERAL LEE was used for the Warner Brothers DUKES of HAZZARD 2005 movie! It also appeared in the Jessica Simpson "These Boots Are Made For Walkin" MTV music video. It is also the horn used on the remote control General Lee cars.
CLICK HERE
for the full story! 
George also appears on the Flyin' Dirt Productions DVD release:

"DukesFest 2005 BEHIND THE STUNTS"

            available now from www.cootersplace.com

George makes an appearance on CMT