Some of you have asked, "Hey, does your car have the DIXIE HORN? Let's hear it!"

Well,....ok then...from my car horn, to your ears!

DIXIE HORN

This  page contains a most requested WAVE file. It takes about 60 seconds or so to load over a standard 56K modem connection. Please be patient and let the page load fully, and Enjoy!

This horn has been played                                    times!

        (don't you have a headache yet?)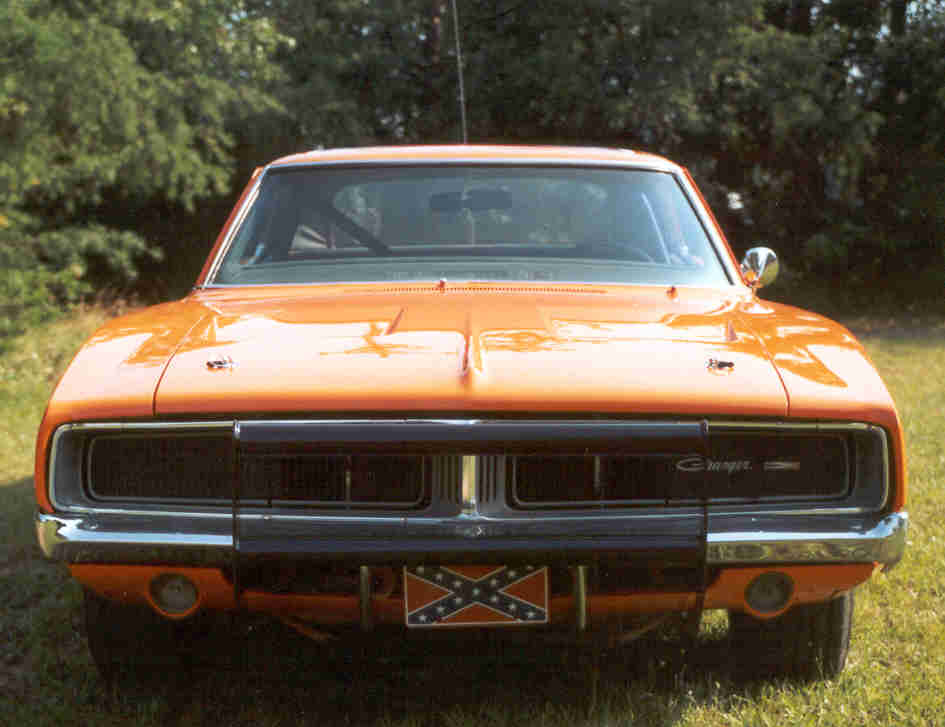 Back in May of 2005 I was contacted by Warner Brothers in Hollywood CA to use the Dixie horn on my car for the master horn sound in the movie. Below is the press release about how my horn ended up in the movie, MTV music video, and the remote control toy car.

Greenville, South Carolina Musician's

Role in "Dukes of Hazzard" Is "Small But Significant." Loud, Too.

August 2, 2005

For immediate release

When Warner Bros. post-production team reached the final stages of making "Dukes of Hazzard 2005" ready for its August 5 release, they confronted a "small but significant" problem: Not one of the 25 Dodge Chargers used to make the film had the famous Dixie Horn.

While cruising the internet for a suitable horn sound, Warner Bros. came across a website, owned and operated by Greenville, South Carolina musician George Francis dedicated to his Dukes of Hazzard replica cars. An independent Hollywood sound production firm who mixed the sound for the upcoming Dukes movie, sought George out for permission to use the sound wave found on his site of his car's Dixie horn. Francis went them one better, creating a dozen digital versions of his car's Dixie horn for Warner Brothers to choose from. "I took the horn off of the car and brought it into my studio, and recorded it over a period of two days. I gave them different edits of the horn, like long and short blasts of each note, so that they could custom build a horn sequence from the different notes to fit their needs. I also gave them unedited cuts of just the horn playing. All and all they ended up with about 14 cuts."

Warner Brothers used Francis' Dixie Horn not only in the "The Dukes Of Hazzard 2005" movie, but also in Jessica Simpson's MTV music video of "These Boots Are Made For Walkin" and in the General Lee remote control toy cars coming out in stores soon all across the country.

More information on the musical career of George Francis and his Dukes Cars can be found by CLICKING HERE.