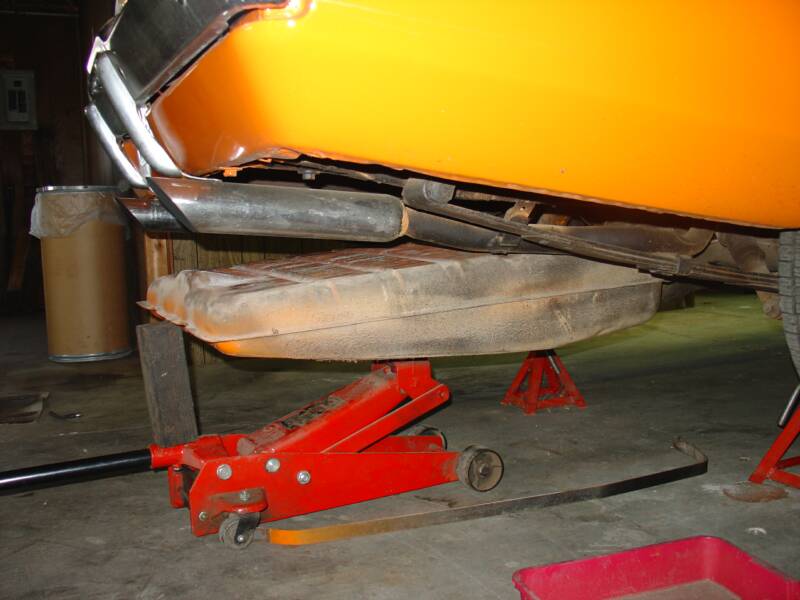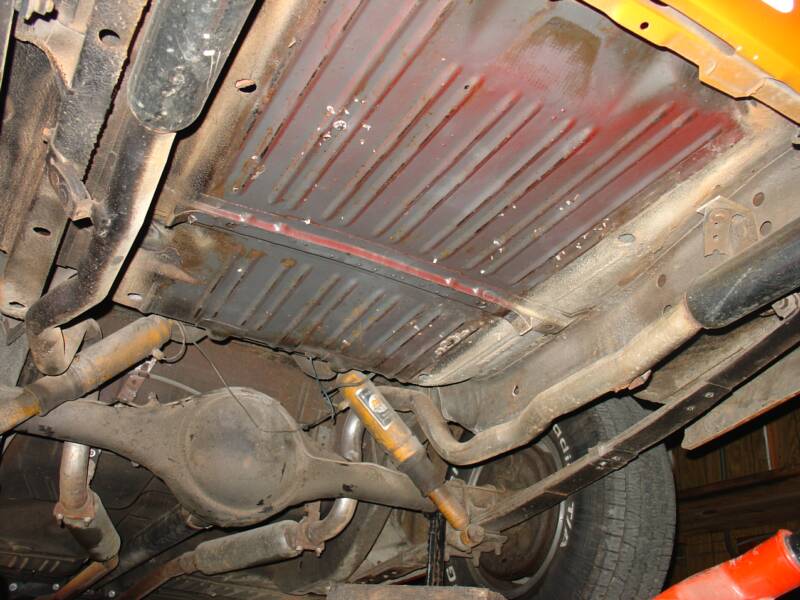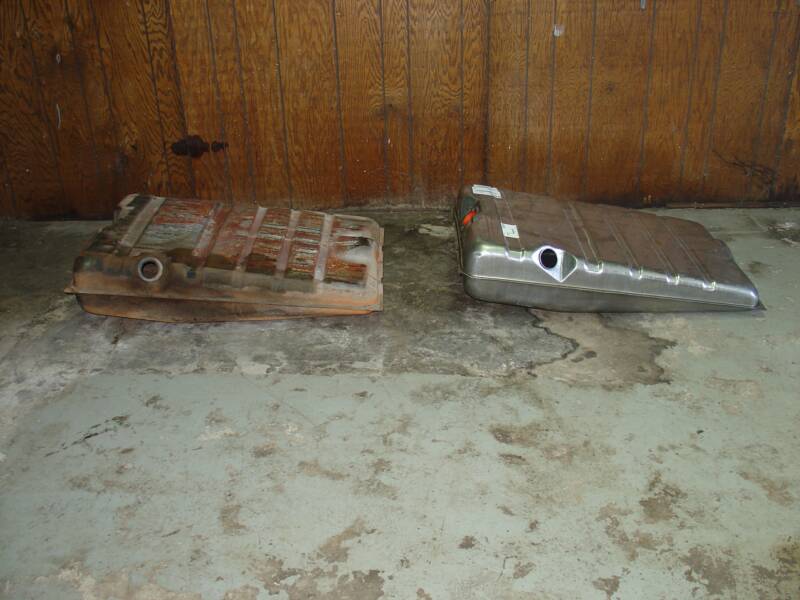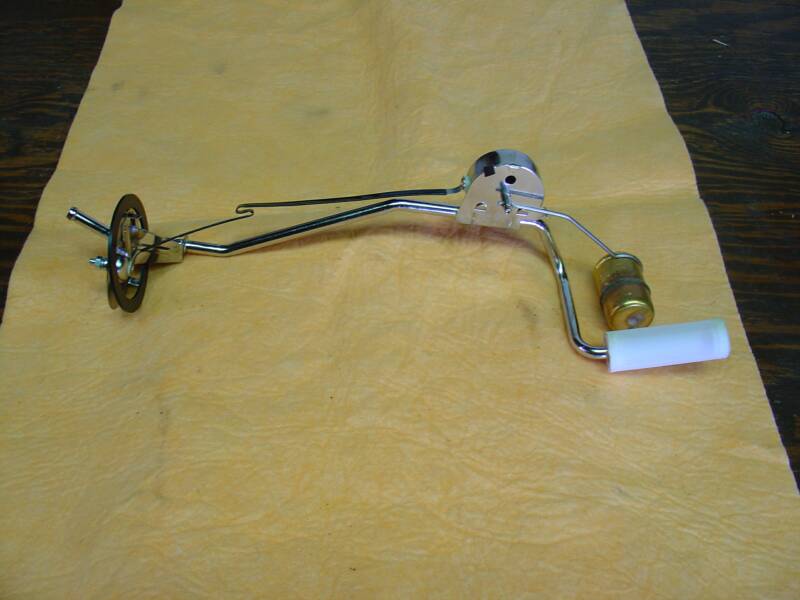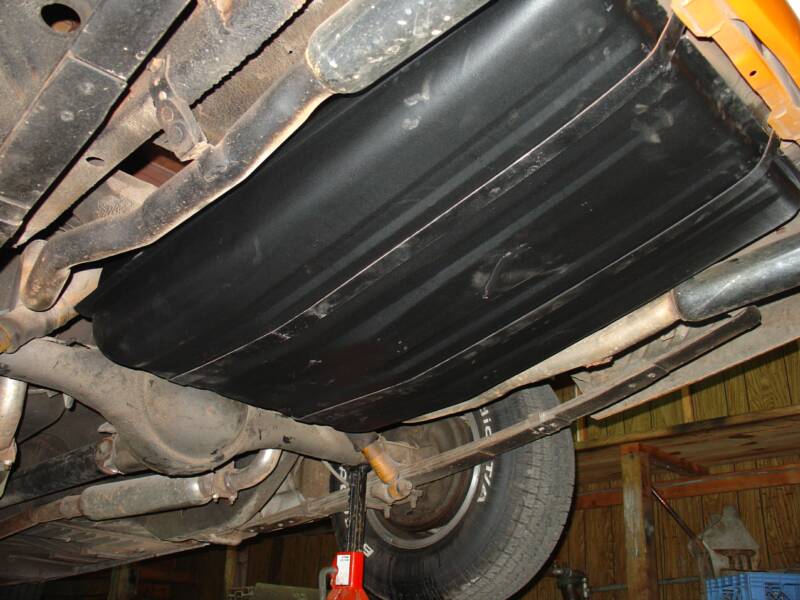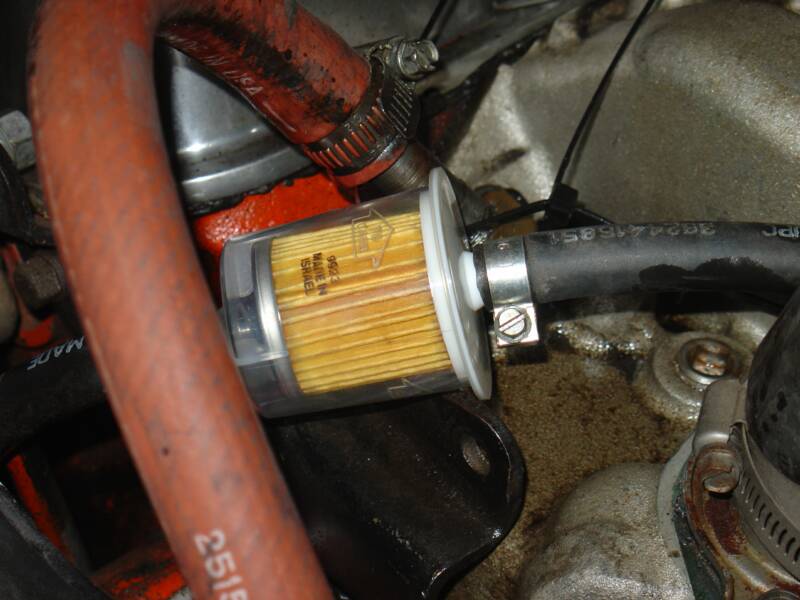 Putting a new paint job is on the car made it look great, but the 30 year old gas tank didn't make it run great. Having just had a new engine built for the car, I didn't want to ruin it, so out with the old, and in with the new!

On the left, the old gas tank. Full of rust deposits, and grime. And on the right, a nice shiny new tank from YEAR ONE, ready and waiting to be installed.

The old fuel sender on the left in bad need of replacement, and the new one on the right.

After blowing out the fuel lines with brake cleaner and compressed air, the new tank is installed and painted with a nice undercoating, along with a fresh fuel filter for the carburetor.