This page is dedicated to the restoration of my replica WurliTzer 103 Band Organ.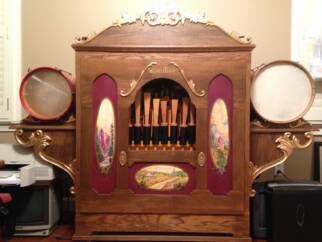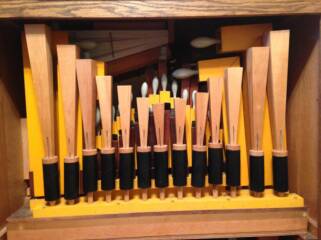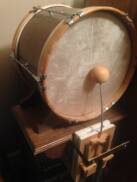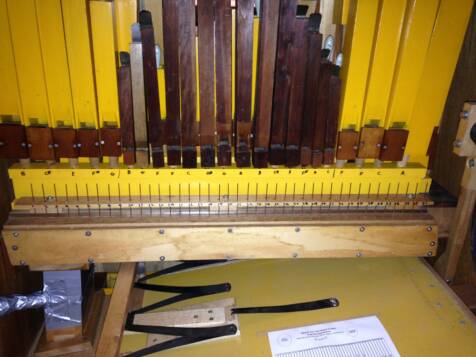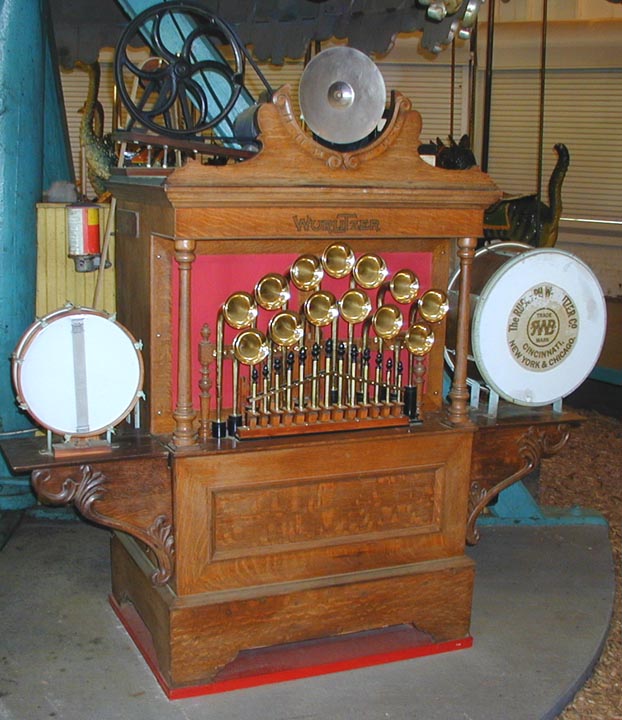 My interest in Wurlitzer Band Organs began way back in 1982 while riding a carousel at Pullen Park in my hometown of Raleigh, North Carolina.  The Pullen Park Carousel is a Dentzel from 1912. It was moved here in 1921 to replace an older steam powered carousel that was failing and falling apart.. This carousel has 19 jumping horses, 10 standing horses, 4 cats, 1 deer, 1 mule, 4 ostriches, 4 pigs, 4 rabbits, 2 giraffes, 1 tiger, 1 lion, 1 goat, 2 chariots and my favorite part of the carousel, a Wurlizter Model 125 Military Band Organ. I was only 12 at the time, and completely mesmerized by this magical instrument with it's sparkling loud trumpets and automatically operated drums! I new that some day, I absolutely had to have one!

Pullen Park WurliTzer 125 Band Organ

Picture courtesy of www.roadarch.com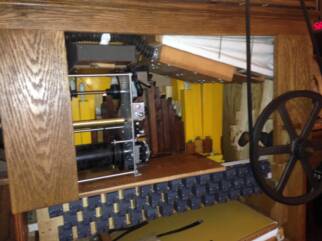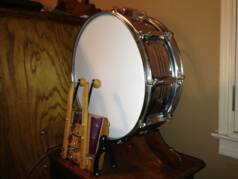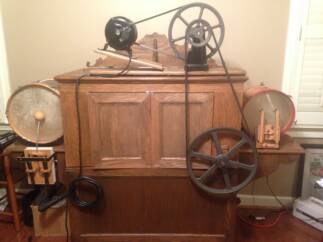 Here are pictures of the pneumatically operated percussions. I am currently replacing the drums because, while they may look nice, they are terrible, and really unworkable, and are just simply not up to par. As you can see in the picture above, I have already replaced the snare drum with a newer slightly modified snare drum, and am currently looking for a suitable replacement for the bass drum.

YOU CAN SEE THESE DRUMS OPERATE BY CLICKING THE LINKS!