KNIGHT INDUSTRIES TWO-THOUSAND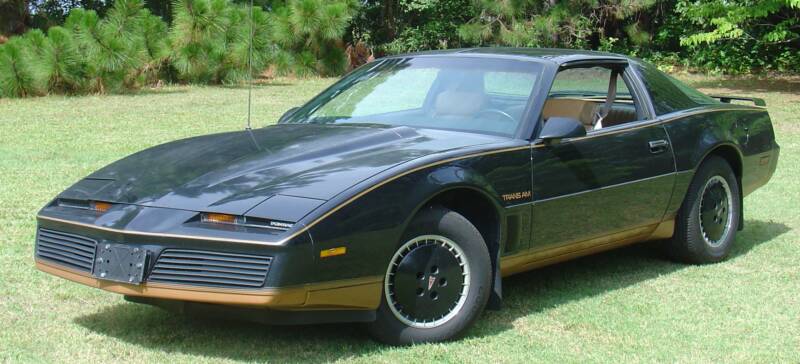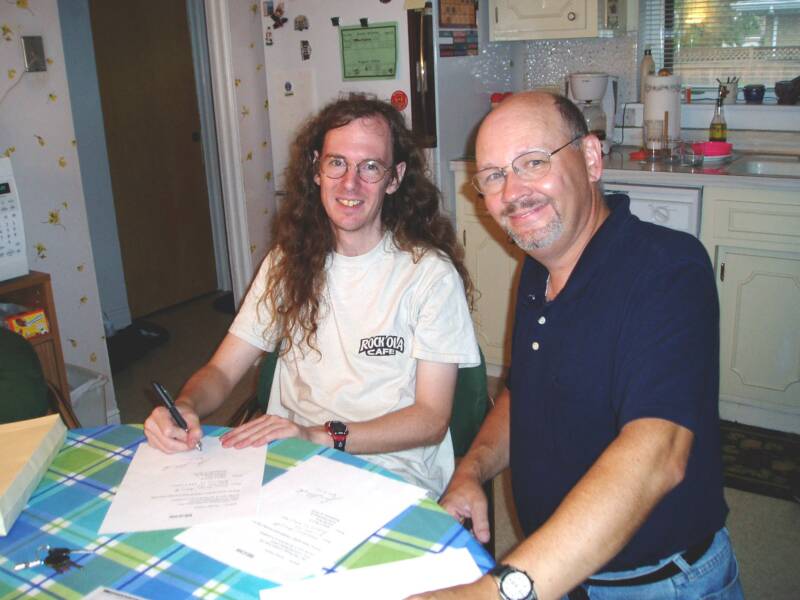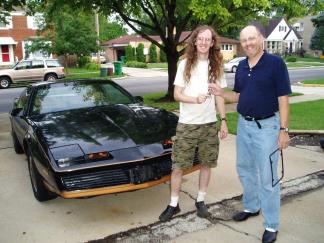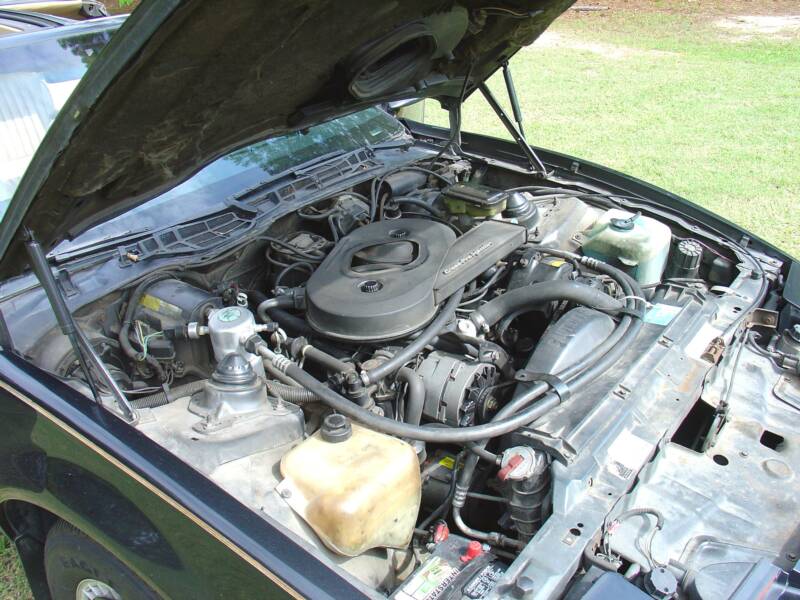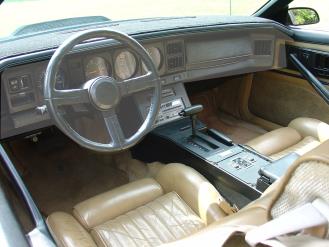 Above are pictures of my Stock 1983 Pontiac Trans-Am, as purchased from my good friend

Jim Suva in Chicago. The car as you can see was a well taken care of single owner vehicle with the following options....

And here we are making it official! The car is mine! As I sign the Bill 'O Sale! Jim and his family made it so easy, and so well worth the drive all the way up from Greenville, South Carolina, to Chicago, Illinois!

Jim is not a shifty car dealer.... in fact, he is one of the nicest guys I have met in a long time, and very honest too! As well as a good friend, Jim was very easy to deal with! He traded the car to me for just a handful of Magic Beans! um...yeah... It wasn't easy for him to let go of his car, I know, but, he knew that the car was going to a good home, and that I would take care of the car just as he did.

305 Crossfire LU5 V-8 Engine with 144,000 miles                             Rear Window Defroster

Automatic with Overdrive Transmission                                          Rear Cargo Spring Loaded Shade

Cruise Control                                                                                 Air Conditioning / Heat

T-Tops                                                                                             AM/FM Cassette Stereo with Equalizer

Tan Leather Seats                                                                           Electric Rear Hatch Release

Power Steering                                                                               Rear Windshield Wiper

Power Brakes                                                                                  15 Inch Turbo Cast Aluminum Wheels

Power Mirrors                                                                                  with Bowling Ball Hub Caps

Power Windows                                                                              Prestige Burglar Alarm System

120 Amp Alternator                                                                          with Remote Rear Hatch Release