And finally, we have the finished product! It took 6 years and a load of cash to get to this point, but it was well worth it in the end. The car is now finished, complete with orange paint, decals, roll bars, bumper guard, 10 spoke rims, CB antenna, and a nice loud ass DIXIE Horn to piss off the neighbors!

...now if I could only find someone to help me build a ramp.....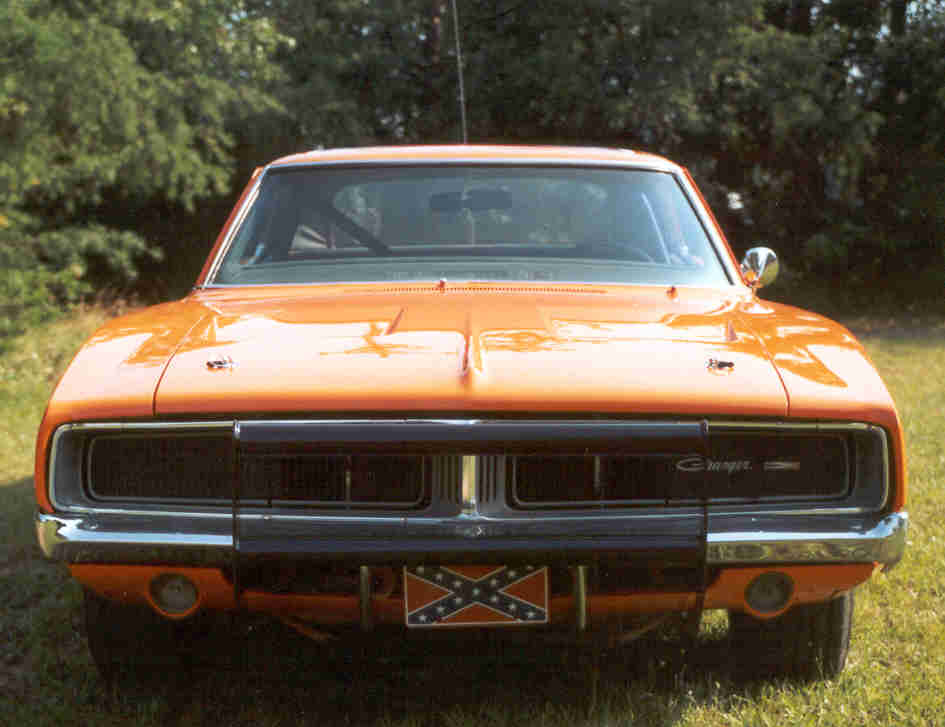 The car has been signed by both original cast and crew members from the show. The list reads as follows.

DASHBOARD:

John Schneider "Bo Duke"

TOM WOPAT "Luke Duke"

CATHERINE BACH "Daisy Duke"

BEN JONES "Cooter Davenport"

JAMES BEST "Rosco P. Coletrane"

SONNY SHROYER "Enos Strate"

RICK HURST "Cletus Hogg"

COREY EUBANKS (stuntman)

and the crew from a WARNER BROTHERS SHOOT that the car was used for.

TRUNK:

BEN JONES "Cooter Davenport"

JERRY RUSHING "Ace Parker"

Byron Cherry "Coy Duke"

Rick Septon

Russel Solberg (stuntman)

Henry Kengi (stuntman)

COREY EUBANKS (stuntman)

TOM SARMENTO (chief mechanic 2nd unit / stuntman)

ALLEN WYATT JR. (stuntman)

GARY BAXLY (stuntman)

Craig BAXLY (stuntman)